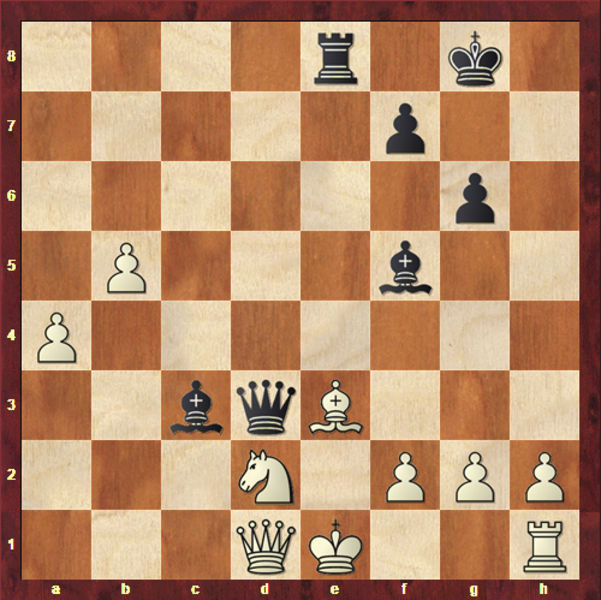 The center position in both basketball and football is critical to success. This is also true in chess, as this week?s position illustrates. With this hint in mind, please try to find black?s winning attack.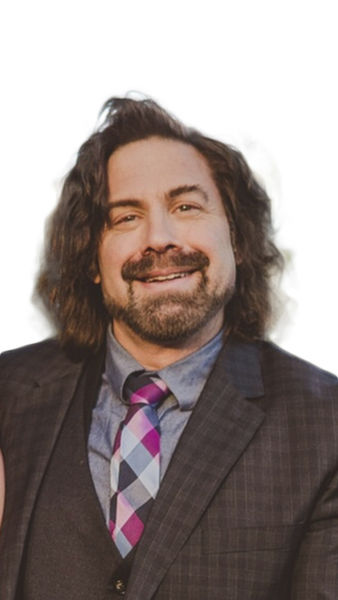 Black has two pins. Black?s c3 bishop pins white?s knight on d2, and black?s rook pins white?s bishop on e3. This gives black two strong attacks.
The straightforward rook takes bishop on e3, check, wins by eviscerating white?s position and material. Even better, however, is the subtle maneuvering of the white bishop on f5 to g4 (see next diagram).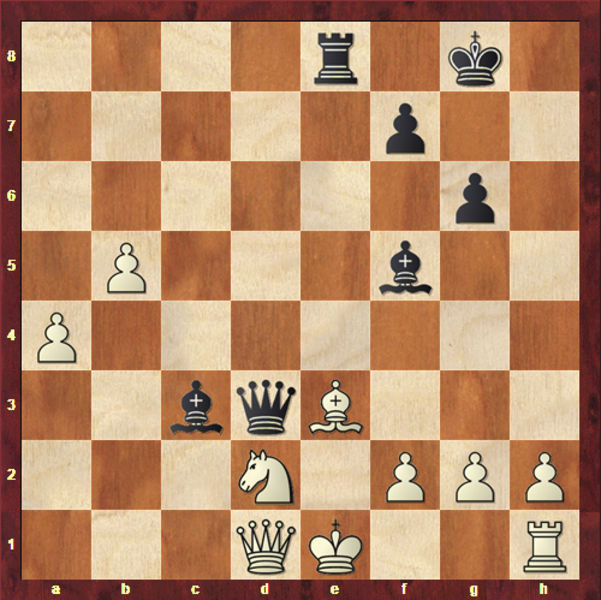 If the white queen takes the bishop, black?s queen takes white?s knight on d2 with check. Black next mates white with queen to e1.
If white retreats the queen and leaves e2 unprotected, black?s queen mates on e2.
The most natural move is to block the g4 bishop with pawn to f3. Black?s queen then takes the white e3 bishop, checking white. The king flees to f1. Black?s bishop on c3 now moves to d4 (see next diagram).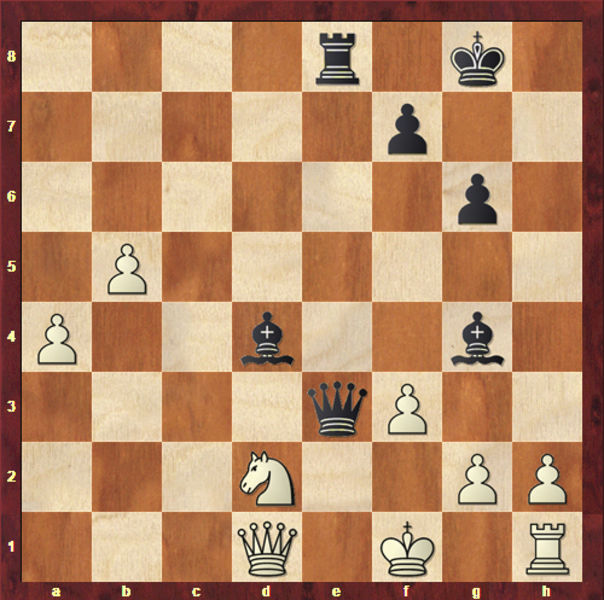 The black queen-bishop battery along the d4-e3 diagonal threatens mate on f2. The white queen cannot offer protection because of the black queen-rook battery along the ?e? file. Thus, white?s knight hops to e4, which guards f2, but is then taken by black?s rook. White?s queen can delay mate by sacrificing herself, but mate is unavoidable.
The lesson this week is that it is usually best that the king not be the center of attention.?